God is the designer of our sexual senses, making sex a good and beautiful thing. He's not against sex. He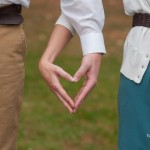 invented it, and not just as a means of procreation, but obviously also with feelings and significance. He made sex as a beautiful and fulfilling expression of our love for each other as husband and wife. After all, God could have made it so we grew from eggs, or from cuttings. Other living things in creation reproduce that way. Instead, He made it so that babies come through an intimate, ecstatic embrace. Having invented sex, he clearly intends for people to enjoy it. But He also gave us some accompanying instructions so that we would know how best to make the most of our sexual senses.
It doesn't take much to figure out that sex, even outside of marriage, feels good, and it doesn't necessarily ruin one's life. Hooking up is very popular right now, and not everyone feels guilty afterward sex. Sure, some feel it was a terrible mistake, but others wouldn't have missed it for the world. But the depth of sex asks for more than a short-term analysis based on feelings. God wants you to have a far deeper and more thrilling closeness—sex that expands your love and expresses your deepest commitment through marriage. There's no doubt that sex plays an important part in the kind of relationships you build and the quality of love you experience. But if it's a deep, meaningful, and caring relationship you're after, you'll discover that sex isn't really the core of it at all. When you're after the best love relationship, sex can play an important part in that, but it's the love you're after. Sex thrives when two people have a love that's mature, deep, and without shame—a love that shares everything; a love that lasts forever. Sex is a natural way of expressing that kind of love. Sex, properly used, helps build such love.
I'm sure such love is what you want. Very few people ultimately want to live out a promiscuous sexual fantasy. Most people know what is good for them: deep love that lasts a lifetime. Searching for that lifetime of love is difficult and demanding. It's not a game. No decision you make in life will pay more drastic results of joy or loneliness.
The sexual revolution that started in the 60s has ultimately failed to bring about happiness. Many people started having sex when they really wanted it. What resulted is hardly what love ought to bring: STDs, abortions, marriages without love, children born without a father, children who watch their parents split apart, crowded singles bars and a great deal of lonely, egotistical experiences. Recent trends in hooking up, with no responsibility and no obligation, are showing us free sex, wild parties, and an awful lot of loneliness, anger, and brokenness.
A wise person knows his or her limits. He knows that, for instance, no matter how easily he can imagine himself winning a tennis match against Roger Federer, in reality he could never even get on court with the tennis giant. A wise person also knows that he can fool himself about the depth of his love. Experience shows that love can't be judged just by the amount of love one feels. A wise person is willing to test his or her love by something more solid.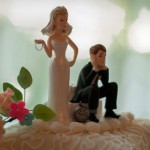 God offers a better experiment: the experiment of waiting for marriage. It is not without costs. It has never been easy to wait for marriage, and it's certainly not easy now. But it does work, because it demands not the feeling of love, but commitment. God is delighted when we enjoy our sexual senses, and he has put such enjoyment well within our reach. All we have to do is get married—an achievement that is reachable fairly early in the broad scope of life. There, within the bounds of a lifelong commitment, we have the best chance possible of finding the love we really want.
You may know you're not ready to get married. Then you're not ready for the revolutionary, life-changing experiences of sex. For until you are both able to stand in front of your family, friends, and church, promising before God to love each other forever, sharing everything and depending on each other, you're not ready for "one flesh." I'm not suggesting that sex is dirty. Quite the opposite: I think it is so precious and crucial that it must never be treated casually. It is meant to celebrate and express the ultimate, committed love, and nothing short of that. God's design for sex intends that you aim for one crucial goal: the deepest joy of the best sex in the love of marriage.
Until then, is it OK to at least enjoy the pleasure of sex? If sex were just about physical pleasure—a pleasurable way for two caring people to interact—then maybe you could. But the Bible teaches that sex is so much more than that. I can relate it dynamite: properly used, it can move mountains. Carelessly blown off, it can destroy lives. Evidence shows that sex without absolute commitment has led to increasingly fragmented lives. This is not to say that sex always brings trouble, guilt, and wounds. It may well work for you, but the odds are against you. When you are dealing with something so crucial, something that affects not only the quality of your relationship now but also possible future relationships, don't you want all the odds in your favor?
Ideally, a wedding and a honeymoon mark the beginning of something radically new—"one flesh," as the Bible puts it. The Bible talks about sex as a substance that glues two people together; it glues them so powerfully that they can't be torn apart without tearing pieces off. Now, it is possible to re-glue something has been glued before. But it is much harder, for the first cementing leaves glue and debris, which makes a second, perfect fit much more difficult. The more sex partners, the more debris. Sex is a powerful bond: a dynamic built into sex by God to tie married partners together. When marriage works in the ideal way, it has everything going in its favor—not just the legal system, but even the way the body works. It's a beautiful thing that intercourse pulls a couple together so powerfully.
Don't rely on your feelings. Rely on an objective test: marriage. When you have made the absolute commitment to marriage, you are ready to apply the glue.
These thoughts and words are directly from Tim Stafford, "Love, Sex, and the Whole Person," Campus Life Magazine. Thank you, Tim, for truth told with such love and care.