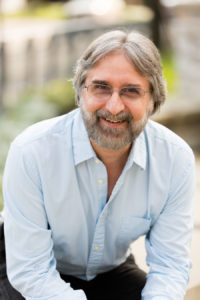 I was born in Philadelphia as the third of five children, of course so clearly the favorite of the family sitting in the sweet spot of birth order! My parents were passionate Christians, and they passed that on to all of us children. I was raised always knowing about God and His love. My education at Wheaton College (Christian Education) and Wheaton Graduate School (M.A. in Christian Ministries) was priceless.
I spent my career doing and loving youth work. As the years ran past a life being fully lived, I fell fiercely in love with discipling others, influencing lives for God, teaching, preaching, Bible study, and being with energetic people. I have so many interests I can hardly fit them all in the day: music, reading, sports, woodworking, writing, and speaking. In the course of time I authored 25 magazine articles, 17 books, and I spoke in seminars, retreats, conferences, and on college campuses. It's certainly true that the further you go, the more fun it gets.
In 2011 I left my church staff position and moved on to the next great adventure of life. I started "The 3rd Choice," an apologetics, evangelistic and discipling ministry. It's as if I were made for this. My personality, education, experiences, and God's irresistible call have put me right in the pocket of my passions, skill set, strengths, and heart's desire to tell the world about Jesus and bring them closer to Him.