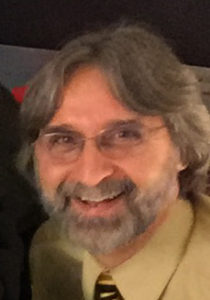 I was born in Philadelphia as the third of five children. My parents were Christians, and I was raised always knowing about God and His love. I attended Wheaton College, got my B.A. in Christian Education, and subsequently my M.A. in Christian ministries at Wheaton Graduate School.
My first full-time position was as a youth pastor in Fitchburg, Massachusetts. My next position was an assistant pastor-type of position in Rochester, NY. My duties were in areas of youth, Christian Education, music, and various pastoral types of ministry. It was there that I began my speaking career and writing for magazines. My third position was in Buffalo, NY, in a Pastor of Youth and Family Ministries position. During my stays in Rochester and Buffalo, I authored 25 magazine articles, was published in the Ideas books dozens of times, and spoke in seminars, retreats, conferences, and on college campuses.
I left my church staff position in 2011, and in 2012 began "The 3rd Choice," an apologetics, evangelistic and discipling ministry. Since being with The 3rd Choice I have authored over a dozen books.